Skip to Product Information
Shipping
Free standard delivery for all RVCA Insider members, no minimum spend. See details.
48-72 hour Express Delivery: £11.00
Returns
30 days to change your mind. See details.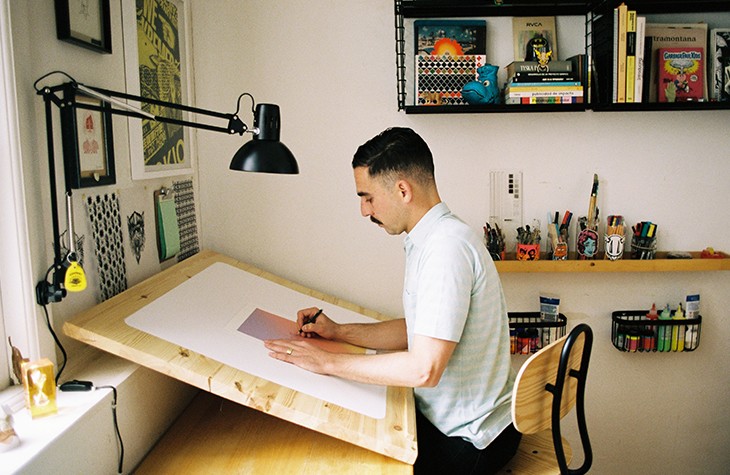 Roberto Rodríguez was born in 1981 in Avilés (Asturias / Spain). Even as a child he showed interest in drawing and his parents decided to enrol him in a small drawing academy. Surfing and skateboarding showed him that creativity is something that has no limit. Underground comics also taught him that there was life beyond the great classics. At the age of 18, he headed to Bilbao, and for better or for worse, enrolled in the school of fine arts. Along the way, dreams came true such as designing and illustrating for a skateboarding brand (Alai skateboards), making album covers, seeing his work published in books like New Skateboard Graphics (2009 / New York City), international media such as Hi-Fructose and nationally in Staff Magazine.
View Roberto Rodríguez Collection
Reviews